Marbelite 4-Way Signal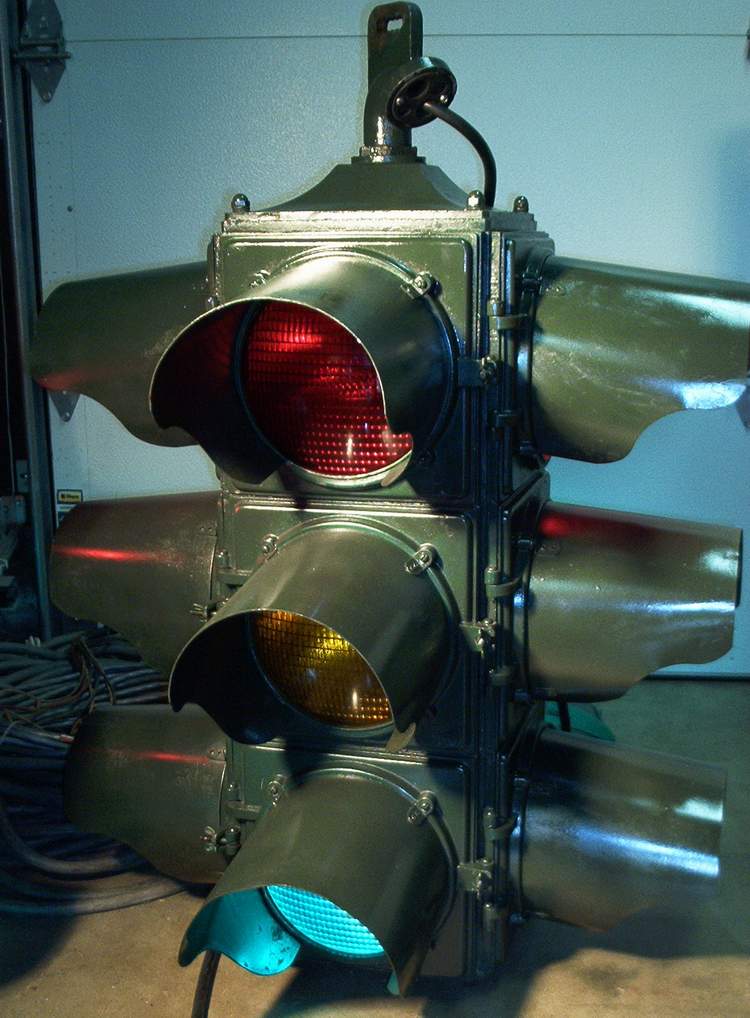 The unusual "tunnaway" visors make this signal unique!
View of the signal as I originally received it.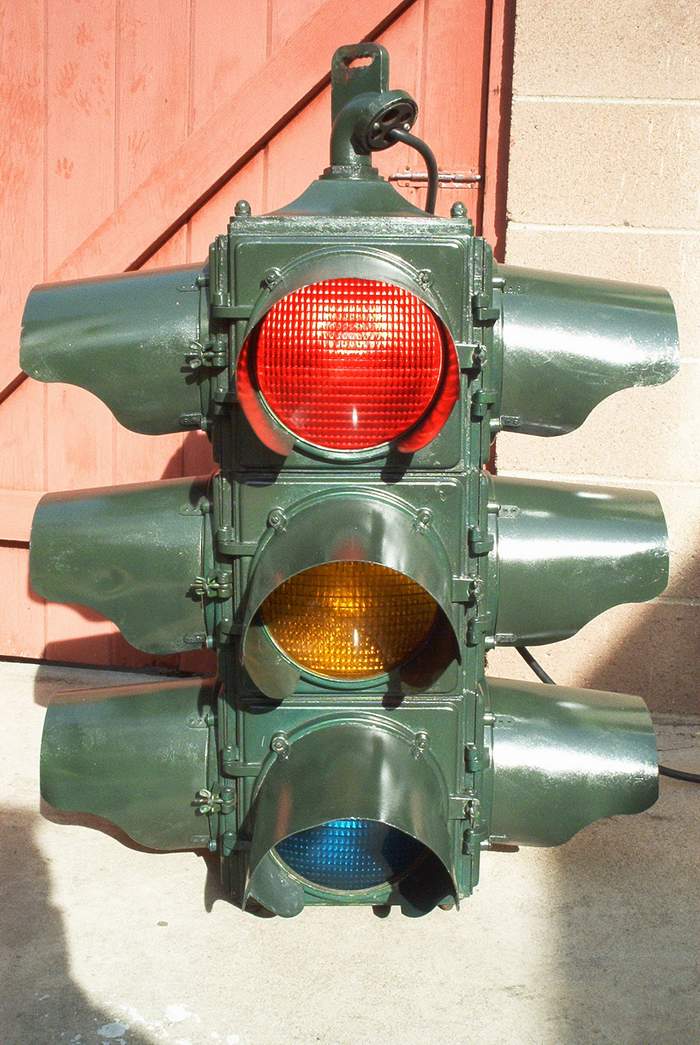 Restored signal with a fresh coat of paint!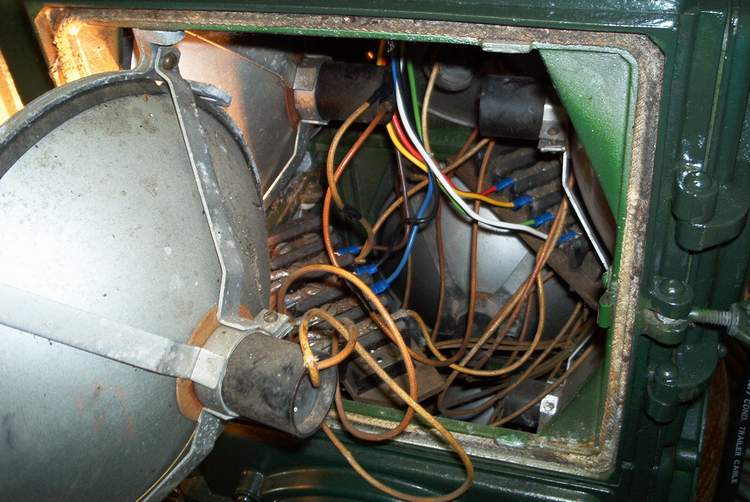 Inside view showing the two terminal blacks for connections to lamps.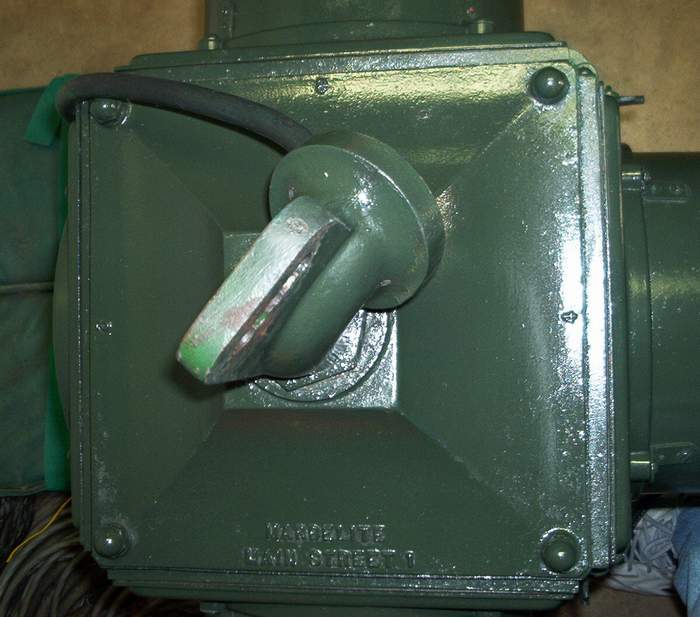 Top view showing the numbered four directions. Also good view of wire entrance assembly.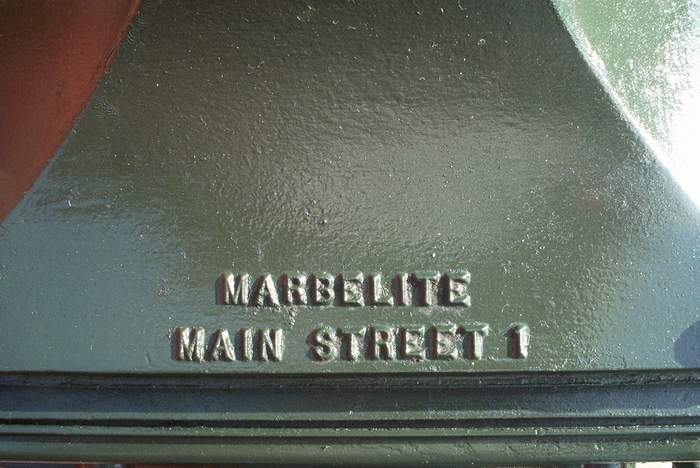 Close up view of detail work on top Pagoda.